Orthodontics braces & Invisalign

Children's orthodontics / Adult orthodontics / Clear orthodontics – Invisalign
Monday to Friday
From 9am until 9pm
Calle Botánico Cavanilles, 20, Valencia
(in front of Viveros Gardens)
Telephone: 963 69 68 62
info@clinicallobell.es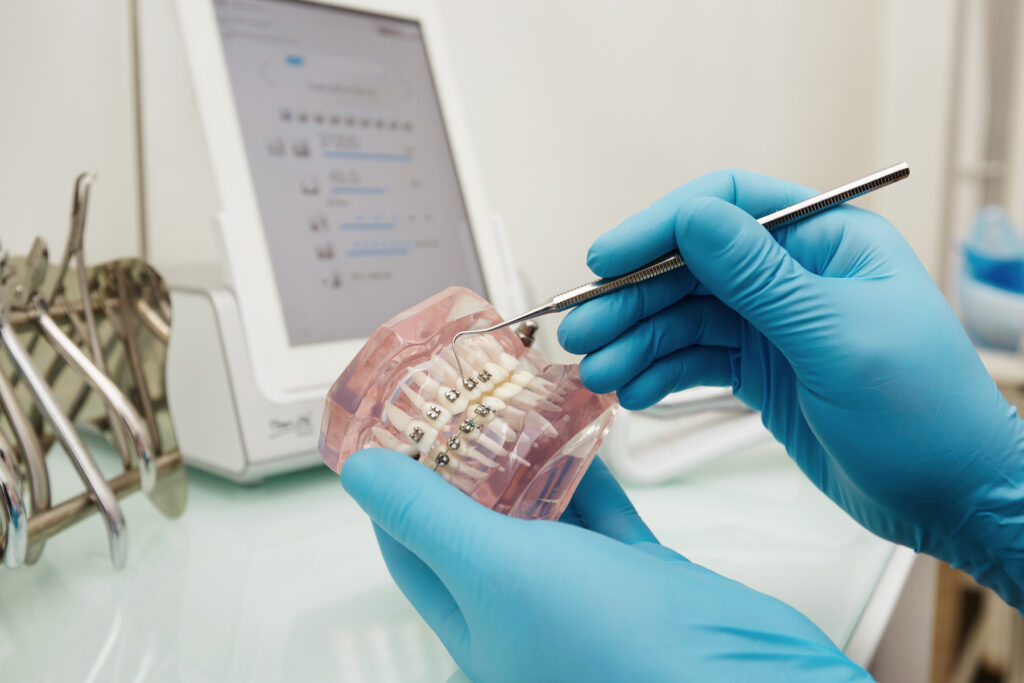 Medical treatments
Orthodontics
Orthodontics can treat a wide variety of dental problems, such as crowded teeth, crooked teeth, excessive interdental spaces, bite problems, protruding mandible, among others. To do so, the orthodontist uses different techniques and appliances, such as brackets, clear aligners, archwires, elastics, palatal expanders.
Aligned teeth
Perfect bite

In addition to improving dental and facial aesthetics, orthodontics also has important benefits for oral health. Properly aligned teeth and a proper bite are essential for correct chewing of food and to avoid digestion problems. Also, correcting dental malpositions helps to prevent the accumulation of plaque and tartar, which reduces the risk of caries, periodontal disease and other dental problems.

Fixed appliances or transparent or metallic braces to achieve, in the shortest possible time, that the child's teeth are perfectly positioned.

The treatment of dental malpositions in adults can be performed at any age, only a proper maintenance and treatment with lower forces and longer term is needed.

Clear orthodontics / Invisalign
Orthodontic treatment without brackets. Performed with transparent splints that are changed according to the movements that are generated to correct the malpositions.
We offer financing facilities so that you can pay for your treatments little by little.